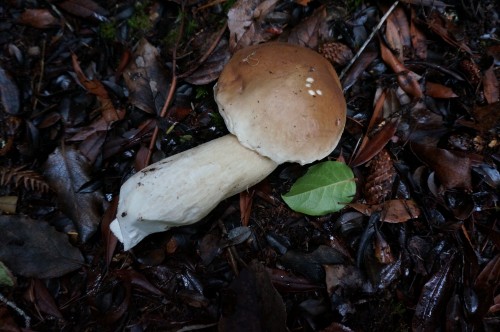 This post is dedicated to the beautiful king bolete Boletus edulis. We found a few gorgeous young specimens while crawling through the bramble in the Oregon dunes.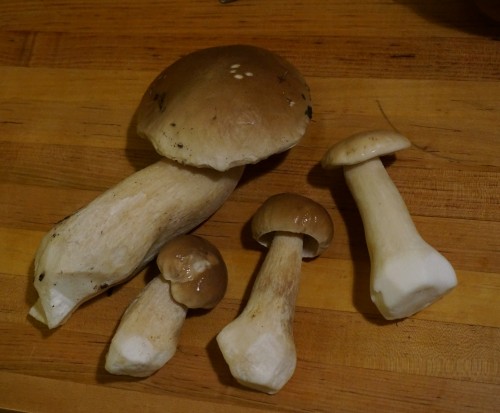 In my previous post about the Queen bolete I mentioned that you can identify boletes beause they have brown bun shaped caps, tubes instead of gills, and fine reticulation on the upper part of their stems. They are super buttery and delicious and add an amazing flavor to any creamy dish.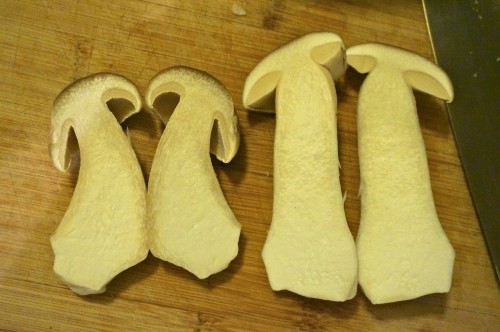 Below is another recipe courtesy of my mycology buddy Roo! Roo made a delicious vegetarian porcini gravy to serve on top of biscuits and mashed potatoes at a dinner party.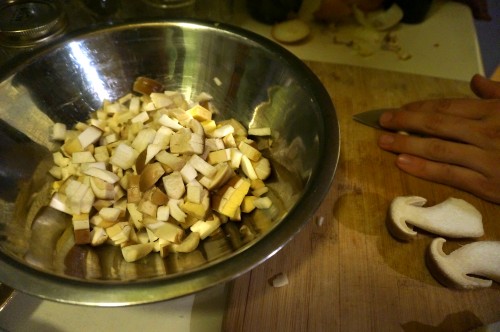 Luckily, the porcinis were amazingly maggot free! They were small but we were lucky and got them nice and young before they had time to attract bugs. Roo chopped them to a nice even dice and set them in a bowl. The first step of the gravy is to chop up an onion and a bunch of garlic.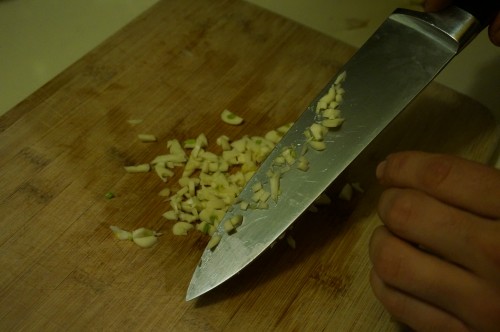 Then you sauté it in A LOT of butter.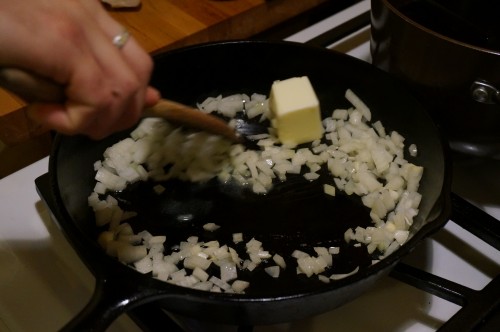 Once the onions and garlic are starting to brown add the mushrooms.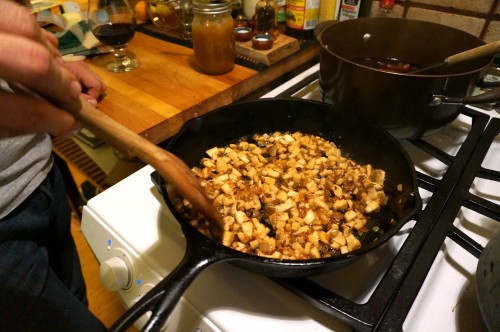 OMG yum this looks so good! I want this in my mouth now!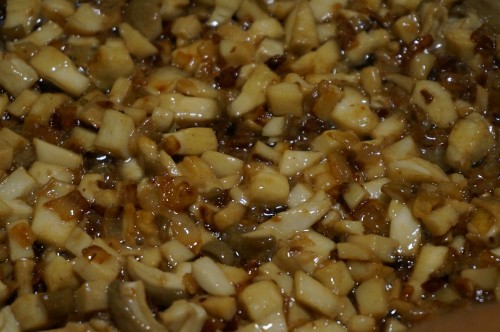 At this point add a handful of flour.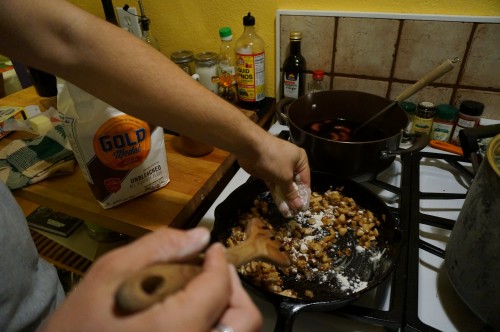 Stir it up with the flour for a while until the flour finely coats the ingredients.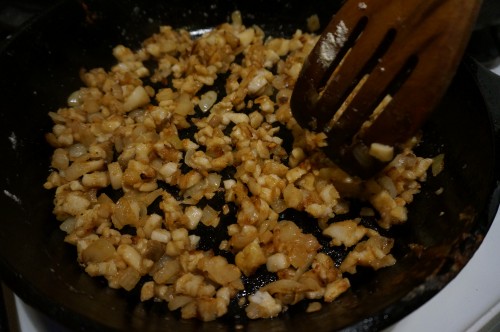 Then start slowly adding in vegetable stock letting it incorporate little by little as you stir so the gravy does not get clumpy.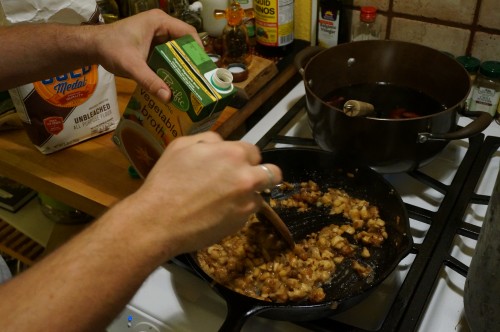 Add the broth slowly and keep stirring for a few minutes.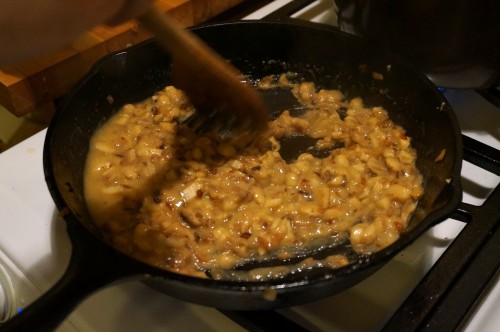 Add broth until the gravy reaches the desired consistency. Then let it simmer on the stove for 20-30 minutes to let the flavors develop.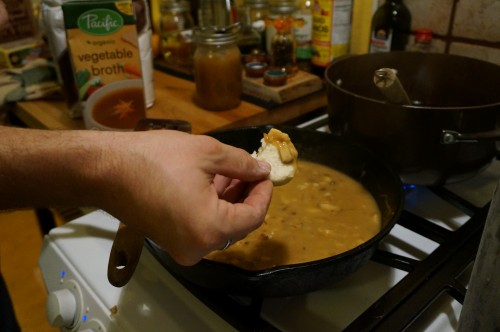 This potluck was amazing and had so many delicious foods! Here is my plate loaded up with goodies with the porcini gravy covering my mashed potatoes! Yum!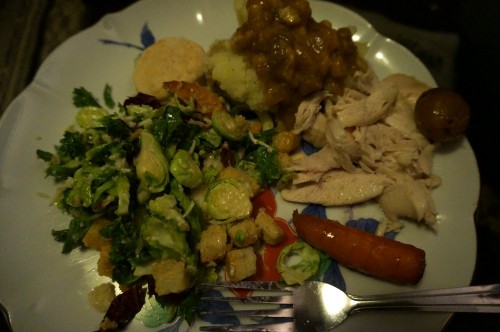 Ingredients:
porcinis – as many as you can find!
1 onion
5 garlic cloves
half a stick of butter
handful of flour
1 pint vegetable broth
Sauté 1 onion and 5 garlic cloves in half a stick of butter, then add the porcinis and sauté until they released their juices. Then add a handful of flour to make a roux, and brown the flour (add more butter if needed). Then slowly added about a pint of vegetable broth, stirring in each addition thoroughly. Then just let it simmer for ~30 min or so, to let the flavors blend. Thanks to Roo for the recipe and professional photographer Brian Jones for most of the cooking photos!