After 6 long years, I have finally been awarded my PhD from UC Berkeley! My dissertation is entitled "Patterns and Processes of Ectomycorrhizal Fungal Ecology." Here I am happily wearing my academic robes after graduating on May 15!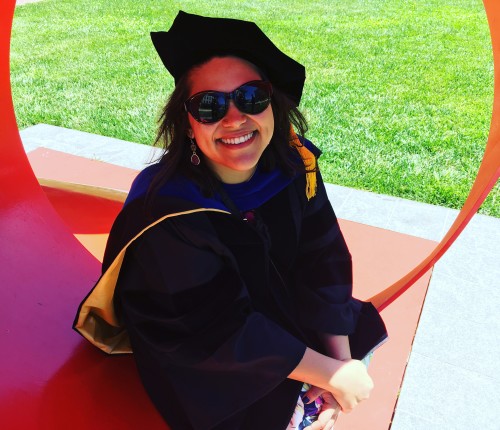 Many of you may know my advisor Professor Tom Bruns, who helped to inspire the mushroom passion in me. He was a wonderful mentor and taught me the ins and outs of mushroom ID! So you can rest assured that I know what I am doing when I go out and forage for mushrooms!
Here I am posing with my wonderful parents, who flew in from LA to watch me graduate. Thanks mom and dad!
My parents were gracious enough to throw me a graduation party, and my main criteron was that I had delicious mushroom themed cupcakes. I gave James and the Giant Cupcake images of what mushrooms I wanted and told them of my vision, and they did not disappoint!
Can you identify the mushrooms on my cupcakes?
I was inspired by my trip to New Zealand to include these beautiful blue Entoloma hochstetteri, which many of my friends I made in New Zealand sent me pictures of because they are so charismatic!
And of course I had to include the ever so photogenic Amanita muscaria
Interspersed with salted caramel and peter pan mushrooms, they made a beautiful cupcake mushroom garden.
It was truly a mushroom cupcake garden fit for Dr. Fungi Foodie :)
And of course, I have to show off all my new mushroom schwag. My friends know what I like :)