I've been a bit remiss about posting here but as it turns out writing a dissertation is a bit time consuming…and so are world travels :) As a treat to myself for finishing up my dissertation, I spent the month of March traveling in New Zealand. I swam with dolphins, took a helicopter ride over Mount Cook, did tons of hikes, met incredible people, and much to my excitement found tons of mushrooms! On my first day in New Zealand I was lucky enough to be taken around by my friend and fellow mycology PhD student, Renee Johansen, who interestingly enough I met while doing field work in Canada. Renee lives in Auckland and drove me around to some amazing sites where we saw giant Kauri trees, waterfalls, beautiful beaches, and you guessed it… tons of mushrooms!
Of course seeing the Kauri trees and the black sand beach and my first of many waterfalls in New Zealand was amazing, but then I noticed these yellow mushrooms carpeting the moss..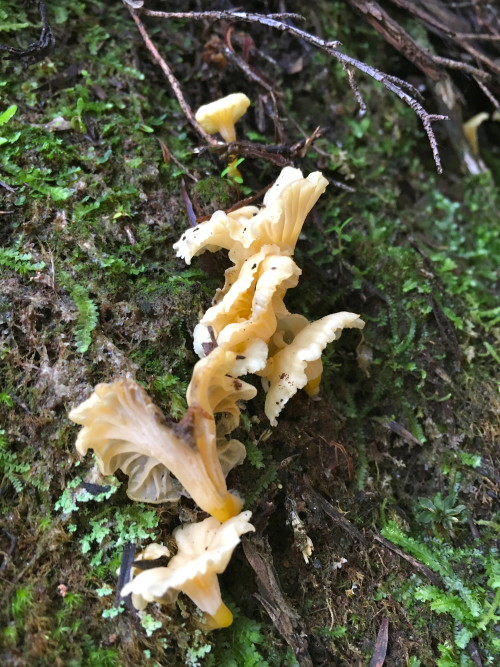 I thought they looked awfully familiar … very similar to the yellow foot chanterelles I know and love from Mendocino. I saw those diagnostic blunt ridges and I knew that they must be some New Zealand species of chanterelles!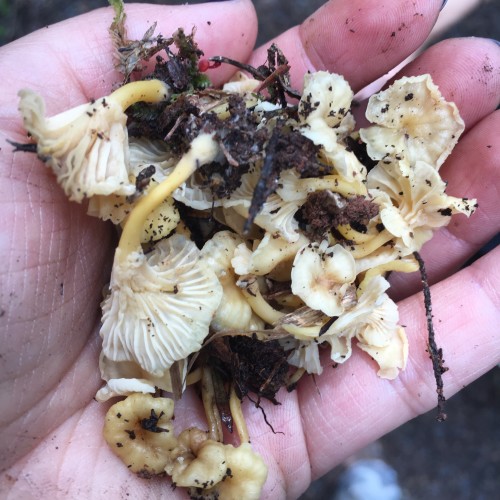 I checked with Renee's advisor Dr. Peter Johnston and he confirmed that it's a New Zealand species called Cantharellus wellingtonensis. I saw them everywhere around Auckland! Unfortunately I was not able to try them but if anyone has tried them please let me know what they taste like! The other extremely exciting find was I found a stinkhorn in the wild!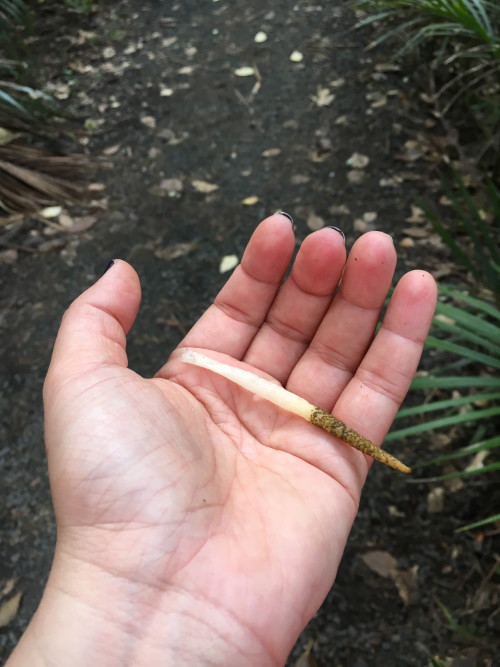 I also saw these gorgeous orange mushrooms everywhere in New Zealand. Apparently they are invasive but they sure are pretty :)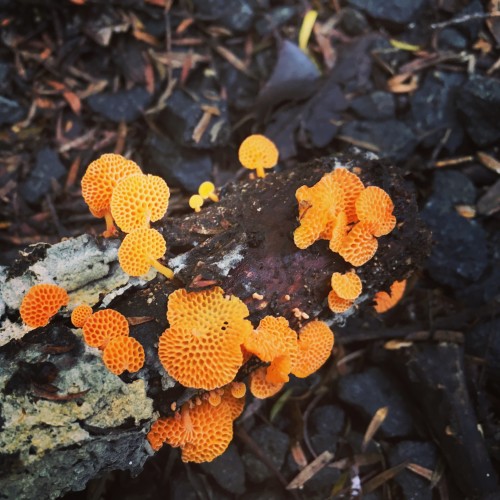 On my second day in New Zealand I went north to the Bay of Islands and took a hike to the Haruru Falls.
The waterfalls were beautiful but it was a two hour hike to get there and on the way we found tons of mushrooms!
I was pretty excited to see some ectomycorrhizal fungi all over New Zealand – I found a Thelephora, Rhizopogon, Tapinella, and some sort of pretty Bolete.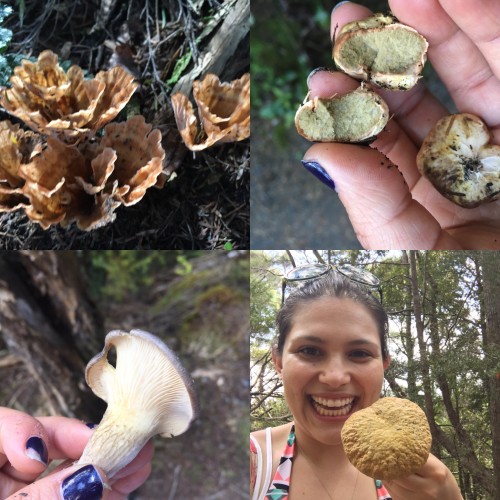 Stay tuned to see all the other beautiful mushrooms I found in New Zealand!