In a previous post, I talked about my trip to Santa Rosa in Sonoma County to give a talk to the Sonoma County Mycological Association on my research on fungal diversity in Yosemite.  While there, I made a connection with Justin Reyes, who works for Gourmet Mushrooms Inc.  Justin kindly sent me some mushrooms for me to cook with! I was super excited to try out some new mushroom themed recipes, and I cooked 3 mushroom themed feasts featuring these mushrooms.  Last Wednesday night, I made mushroom lasagna with the Velvet Pioppini and the Trumpet Royale mushrooms for 5 of my girl friends.  Thursday night, I made an epically good barbequed Maitake Frondosa with Mee Goreng for my friends Meera and Judy, who enthusiastically gobbled it up. With the brown clamshells I found a delicious sounding recipe for marinated mushrooms with walnut and tahini yogurt in Yotam Ottolenghi's Plenty. Look forward to some awesome mushroom filled posts :) Here is some mushroom photography for you to enjoy!
Trumpet royale: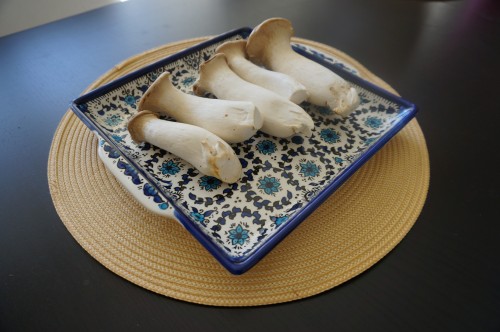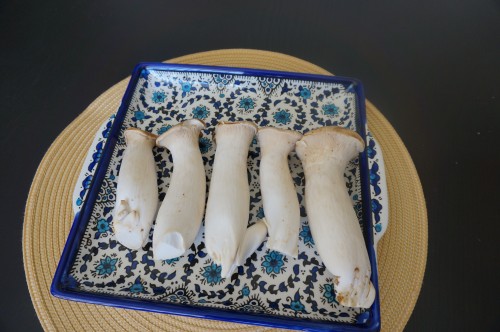 Brown clamshell AKA shimeji: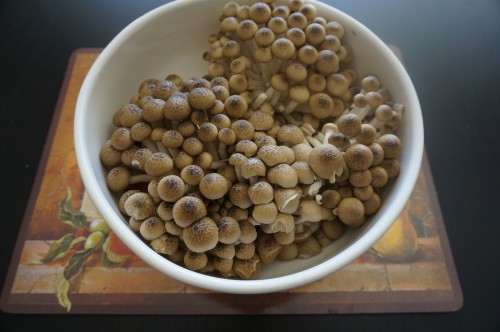 Velvet Pioppini: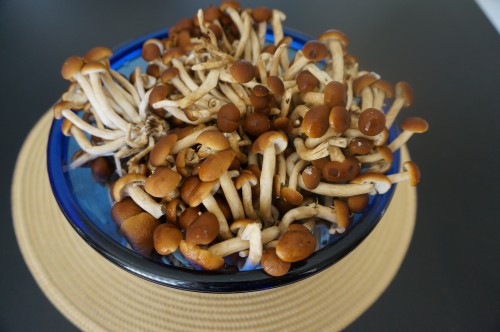 Maitake Frondosa: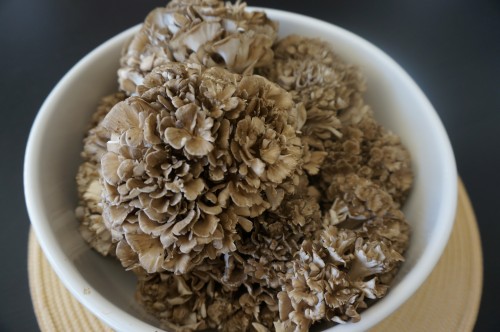 A note on their ecology:
Since I'm a mycologist, I can't help but take a minute to comment on their ecology.  I'm actually not familiar with any of these mushrooms and have never cooked with any of them before.  The reason for this is that I was trained to identify California mushrooms, and none of these mushrooms are native to California.  As their names suggest, Pioppini are Italian and the other three originate in Asia.  Another reason that I'm not as familiar with these particular mushrooms is that they are all cultivated mushrooms, and they are saprophytic, which means that their ecological role is to decompose dead material and recycle nutrients. This environment is relatively easy to reproduce in culture and thus saprotrophs are readily cultivated.  I study ectomycorrhizal fungi,  which are mutualistically associated with trees, and thus have to be foraged in the wild order for us to find them since we can't readily reproduce the environment of a tree in culture. We need wild in tact forests in order to find the prized edible ectomycorrhizal mushrooms such as chanterelles, porcinis, and truffles. So just another reason in favor of forest conservation :)
Can't wait to tell you all about my three mushroom themed feasts!